One Faith Wine Club subscriptions are all about providing our customers with a comfortable way to bring wine country to your home wine tasting experience. Each subscription is selected by an algorithm that is based on your previous choices, giving you that nostalgic tasting room experience. Wanting to branch out and try other wines? All of our subscriptions are flexible, allowing you to make changes prior to any shipments and you can add to your upcoming shipment.
Member privileges include:
ACCESS to club-exclusive wines and new releases
10% discount on each shipped subscription package
10% discount on all other wine and merchandise purchases
FREE shipping on club orders and orders placed through our website on orders of 6 or more bottles
Complimentary wine tastings at the winery for 4 people
Pre-release access to District Wine Village concerts, workshops, and events
Whether you are a beginner just discovering all the delights wines can offer or a seasoned connoisseur planning for seasonal and special events, you will discover that wine club membership can be a fantastic option for you and your loved ones!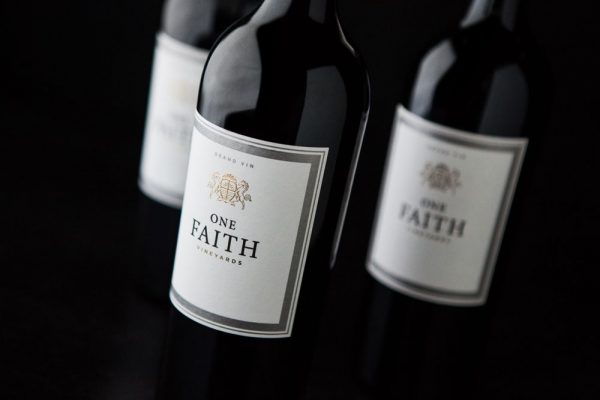 One Faith Casual Member
6-bottle shipment, 3 times a year
Ideal for the casual wine lover looking to make sure their kitchen always has a bottle available for a moment of relaxation and fun. Ships around May, September, and November.
Prices range from $100 – $250.
Join Now
One Faith Extravagance Member
12-bottle shipment, twice a year
Perfect for the on-the-go social magnet who always has something happening every month. Ships around May and November.
Prices range from $175 – $350.
Join Now