One Faith vineyards would not be possible without Bill. He is the driving force behind the wine.
Bill built a successful business which allowed him to pursue his passion for wine. He is a WSET graduate, has attended winemaking courses at UC Davis, and has spent time in Bordeaux learning about the art of producing fine wine. His dream was to create a First Growth in his homeland, British Columbia.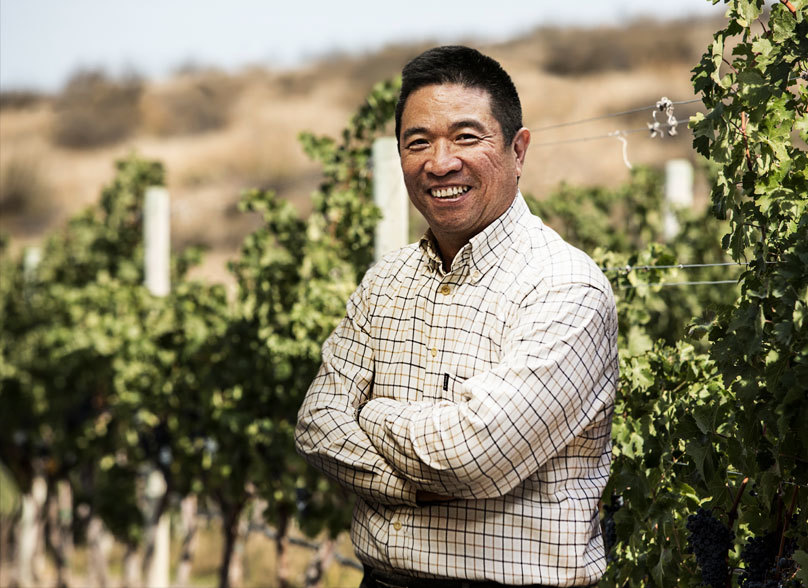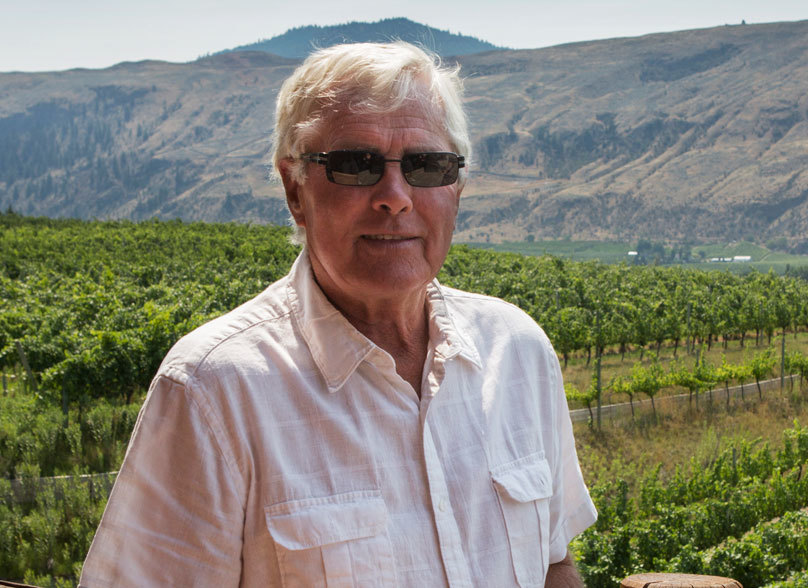 RICHARD CLEAVE
VITICULTURALIST
Richard Cleave has been growing grapes in the Okanagan for 38 years and is one of the pioneers of viticulture in British Columbia.
He planted and has managed the site of the One Faith Vineyard since 1992 and also owns his own iconic vineyard. He has grown grapes for leading wineries in the Okanagan and has in-depth knowledge of the terroirs. Richard was excited to work with us to apply radical techniques to produce outstanding fruit from the sites we selected.
THE VINEYARDS
OKANAGAN VALLEY
Our vineyards are situated on the Black Sage bench in the southern Okanagan. We have carefully selected sites which allow for the development of complex aromatics and flavors in our wine. The unique terroir brings a different dimension to One Faith Vineyards.
This small special area in the southern Okanagan has the warmest climate of anywhere in Canada, perfect for ripening our Bordeaux varieties. At our vineyards on the Black Sage Bench we have recorded less than 6 inches average rainfall per year.
Daytime temperatures during the growing season average over 30 degrees Celsius and in the summer there are over 17 hours of daylight, promoting a high level of photosynthetic activity.
The soil types and structures vary depending on the vineyard site. Volcanic activity and glacial movement has created a complex soil structure over a millennium.